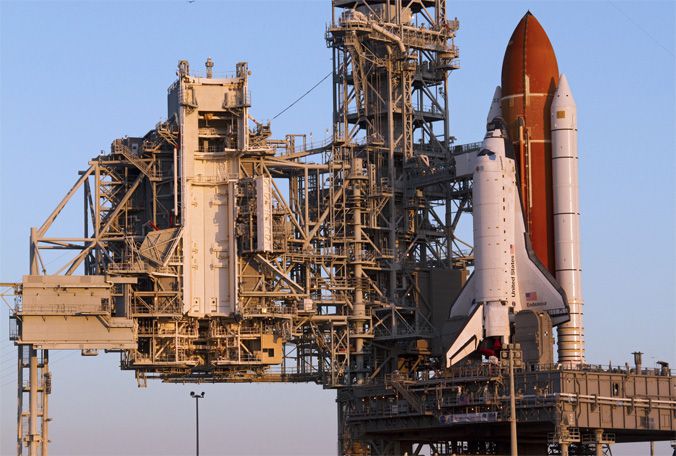 Space shuttle embraces social networking as its Swansong approaches
By Stuart Thomas: Senior Reporter on 27 May, 2011
Stu_Thom4s
As NASA winds down its Space Shuttle programme, it is using social media to grant the public unprecedented access to the crew of the Space Shuttle Endeavour.
Having already retired the Space Shuttle Discovery, this is the last mission for Endeavour.
The public access currently given to the Endeavour via social networks, gives off a feeling of a zoo trip to see the last of a dying species. Except the whole time you're there the zoo keeper has a rifle aimed at the back of the animal's head.
Nonetheless, you too can join the pope and the children of an elementary school in Tuscon, Arizona in a Q and A session with the Astronauts of Endeavour about the mission, life aboard the International Space Station and how it feels to be among the last of a dying breed.
Okay, maybe not the last one. If you want you can even follow current and past astronauts. Indeed, it has been possible for astronauts to live tweet from the International Space Station since early 2010. Nasa also tweets regularly from its dedicated Twitter account.
One of the avenues for submitting your questions to the heavens is via the Facebook Fan page of iPad newspaper The Daily. Given the high-end consumers of tablets and of those likely to read a newspaper designed for the platform, it shouldn't be surprising that the questions submitted are generally of a thoughtful and intelligent nature. There is a reason; after all, that access was not given to the home of Anonymous, memes and general internet world of 4Chan.
Of course the crew weren't even out of the Earth's atmosphere before their expensive, soon to be outmoded, mission intersected with slightly more earthbound but increasingly cheap technology. By now most of us will have seen the snapshot of the shuttle captured by an Amrican teenager on her iPhone as it became visible through her aeroplane window.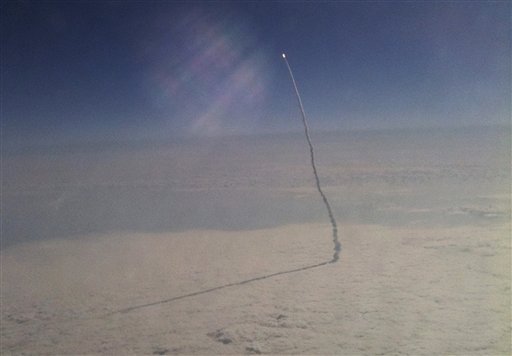 The iPhone itself already has some extra-terrestrial capability, it was sent some 30 kilometres above the Earth's surface by father and son team who attached it to a weather balloon late last year.
Perhaps then, the shutting down of NASA's shuttle programme should not signal that space will once again become an impossible dream. Perhaps the advances in social media and consumer based technology, along with the lofty plans of serial entrepreneur Richard Branson's Virgin Galactic point to a future in which space will be closer than ever before.
In the mean time, Endeavour is scheduled to re-enter into the Earth's atmosphere on 1 June when at least some of those watching will be doing their best Scotty impressions as it attempts to do so with slightly damaged heat shields.
You can watch Endeavour's launch below:
Author | Stuart Thomas: Senior Reporter
Stuart Thomas joined the Burn Media team in 2011 while finishing off an MA in South African Literature. Eager to prove his geek credentials, he allowed himself to be thrown in the deep and did his best to stay afloat. When not fused with his keyboard, you can find...
More
Subscribe via email

SHARE
About us
Memeburn focuses on everything digital in the emerging markets sphere. More about us here
Copyright © Memeburn. All rights reserved. No article may be published or reproduced without
prior written permission
from Memeburn.