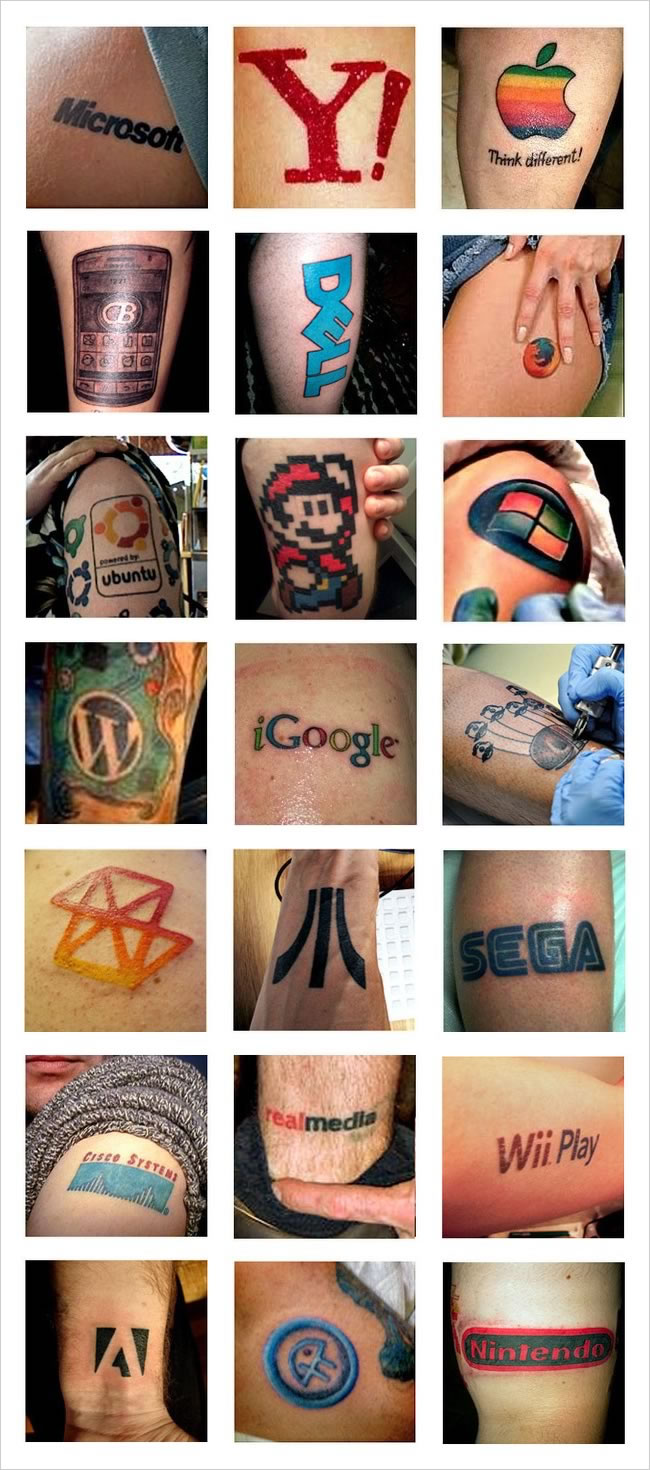 21 Tech brand tattoos: Yahoo!, Google, Apple body art
By Martin Carstens: Senior reporter on 9 February, 2012
Tattoos are badass, but a Cisco Systems tattoo? The company killed the Flip camcorder. Not cool. Having said that, I can still understand wanting to be the talk of the LAN party. Those 3900 series routers are hot. I struggle however, when it comes to trying to comprehend the motivation behind the Real Media tattoo.
Apart from the music industry, I can't think of any other industry that begets so many evangelical brand fanatics as the technology industry. Check out this mosaic of 21 tech brand tattoos we picked from a list of 80 consumer brands.
Can you identify them all? Yeah, me too, we're big tech geeks you and I, apparently.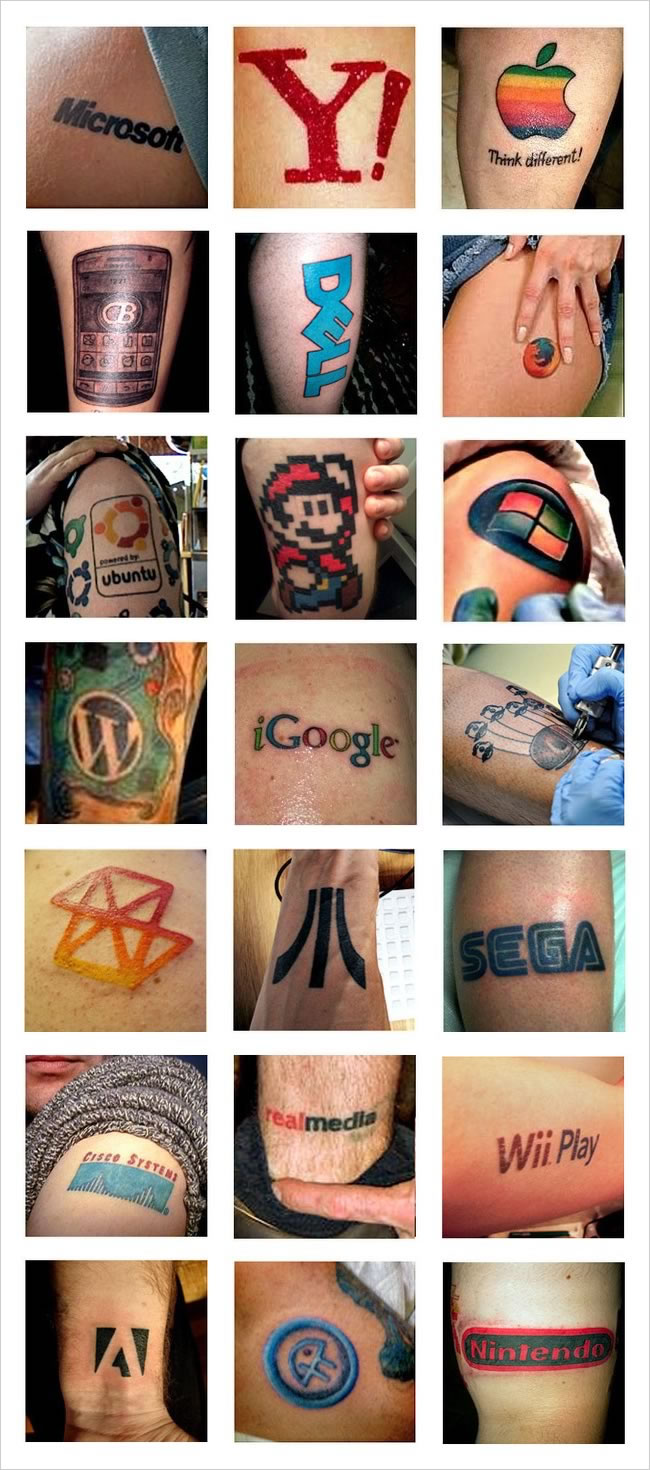 Author | Martin Carstens: Senior reporter
Obsessed with technology and the future, I write words for machines and people. Born in South Africa, now living in the United States.
More
Subscribe via email

SHARE

About us

Memeburn focuses on everything digital in the emerging markets sphere. More about us here

Copyright © Memeburn. All rights reserved. No article may be published or reproduced without

prior written permission

from Memeburn.